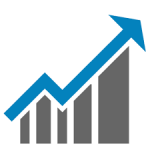 Most of the time leaders, managers and teams in organisations are focused on taking action – on getting things done. That's why my work focuses on helping them when this gets harder than it needs to be for some reason or situations and circumstances change in ways that are difficult, at least initially, to comprehend. The ultimate goal of the support I bring is for the individuals, teams and organisations involved to regain the initiative, work out where they are going and what to do next in order to get back to making progress on the work that is important to them.
Sometimes people in organisations know they need some help when normally reliable processes and practices suddenly start going wrong. Sometimes it's more a feeling of dissatisfaction or disquiet that they can't quite put their finger on. Occasionally they come under fire from customers and clients because of some action they have taken or decision they have made that, in many instances has had unintended effects. And, of course, sometimes external circumstances changes in ways that were not force and cannot be controlled, only responded to.
Whatever the symptoms it's usually the case that the situation I work in are characterised by significant degrees of complexity, volatility and ambiguity or paradox. This means that working out where to go and what to do next can involve more significant change. Change that goes beyond simply adjusting tactics and processes and might involve some difficult discussions about strategies and/or goals and purposes.
My approach is always a customised mix of inquiry, collaboration and development taken in the midst of action. Most organisations cannot afford to stop in order to deal with challenges and opportunities. That's one reason to get some help when the going gets tougher.
For more information or for a confidential discussion please contact me.