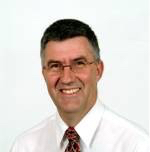 I help people in organisations work together to decide where to go and what to do next when they are stuck or facing complex and emerging situations and challenges.
Sometimes that means working on the "what", often on the "how" and occasionally on the "why", weaving together inquiry, learning, co-design and collaborative action.
It definitely means starting in the middle and then taking things one step at a time, experimenting and learning as we go and looking for iterative and incremental progress.
I work with individuals, with groups and with whole organisations. You might call me a coach, facilitator and consultant, but  the edges between these descriptions have become quite blurred. Each piece of work I do is different and requires a different mix of methods and approaches.
If you would like to know more after you have checked out what's on this website please make a time to talk. I would be very pleased to hear from you.
Cheers