A devil's advocate is unpopular anywhere. The premortem procedure gives cover to a cowardly skeptic who otherwise might not speak up.
Richard H. Thaler 2017 : WHAT SCIENTIFIC TERM OR CONCEPT OUGHT TO BE MORE WIDELY KNOWN? edge.org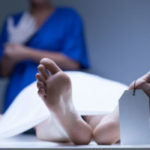 We may be able to develop a narrative about or make a bet on what we hope/intend to happen in the future. But we know that things rarely work out precisely the way we had planned. Much of the end product is tied up in the process of saying, doing and making, as Holt and Cornelissen point out. Nonetheless, we crave direction and optimism if not certainty. Isn't that what being a visionary leader is all about?
A recent online article by Richard Thaler, one of the originators of behavioural economics, suggests that some problems and failures might be averted by conducting a pre-mortem, an approach based on "prospective hindsight" and originally devised by Gary Klein.
Continue reading "Pre-mortem – one way to potentially avoid the untimely death of a plan or project" >