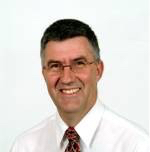 I help people work together to take informed, timely, practical action in the midst of emerging, complex situations, challenges and opportunities.
Sometimes that means working on the "what", sometimes on the "how" and occasionally on the "why", weaving together action,  inquiry, collaboration and development.
Always it means starting in the middle and then taking things one step at a time, learning as we go and looking for iterative and incremental progress.
I work at all scales: with individuals, with groups and with whole organisations. In conventional terms you might call me a coach, facilitator and consultant, but for me the edges between these descriptions have become usefully blurred. Each piece of work I do is different and requires a different mix of methods and approaches.
If you would like to know more please check out some of the work I have done with clients, have a look at my profile or check out this more comprehensive description of how I work.
Please also feel free to contact me directly, find out more about projects I've worked on or explore some of my emerging ideas and the connections I am sensing about organising, leading and managing.
Cheers